What is WordPress Website Optimization?
Nowadays website speed is crucial for the Google algorithm and for better search ranking. Users, visitors and readers expect a level of professionalism that entails that a website loads fast. All WordPress Optimization Company all over the globe rely heavily on Google to drive our customer base and this is exactly why getting top google ranking is on everyone's mind. WordPress Optimization is the process of improving the visibility of a website on organic or natural search engine result pages by incorporating search engine friendly elements into a website.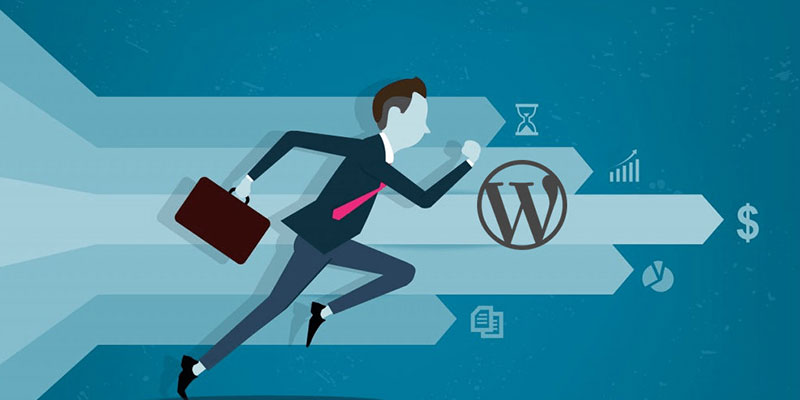 Basically there are two types of Optimization is as follows:
ON PAGE OPTIMIZATION:

We are group of people and we always keep in mind that website is for users and not for the search engines so we optimize the page without disturbing the actual content. Example of this includes using meta description, meta tags, heading tag, alt tag and internal linking strategy.

OFF PAGE OPTIMIZATION:

In off-page optimization we strongly focusing on building links to the website from external sources.
Why use WordPress Optimization Services?
Every-one want to keep their website optimized to reduce the loading time. WordPress optimization services helps you to load pages very faster & improve user experience which ultimately increase your page views, and help you with your WordPress SEO. Most important a slow website means users will potentially leave your website before it even loads. According to a case study about the speed optimization that involved Amazon, Google, and other larger sites, a 1 second delay in page load time can lead to 7% loss in conversions, 11% fewer page views, and 16% decrease in customer satisfaction.
Some advantages of using WordPress Optimization Services are:-
Using WordPress Optimization services we can increase the time visitors spend on your website.

Using WordPress Optimization services we can increase your revenue.

Using WordPress Website Optimization services we can increase search ranking on Google search listing.

Using WordPress Website Optimization services we can improve your conversion rates.

Improving a site's page loading time.

Delivering the site content to user very faster.
Who should use WordPress Speed Optimization Services?
WordPress speed optimization is important for your business to run flexibly and for high indexing on Search Engine. The study shows that your conversion rate goes down when load time is more than one second. Because of this reason the top website which are built by WordPress uses WordPress Speed Optimization Strategies. The list of top companies which are using speed optimization techniques are as follows:
TechCrunch
The New Yorker
BBC America
The official Star Wars Blog
Sony Musics
MTV News
Beyonce
Playstation Blog
Why choose my WordPress Speed Optimization services?
We provide best WordPress Speed Optimization Services in Pune with Experienced Professionals & provide best Customer Services

We provide top WordPress Speed Optimization services to speed up your website and response time at profitable price.

Website Speed Optimization increase your search ranking on Google search listing

We also provide best WordPress Speed Optimization service in pune to improve conversion rate of your website

We mainly focus on high quality of work in time to our clients and exact to their requirement which can be reflected from their feedback to us.

We have Expert WordPress Speed Optimization services team and can answer to all of your WordPress optimization requirement.
FAQ for WordPress Speed Optimization?
GET OUR BEST WEBSITE OPTIMIZATION SERVICES
We provide Best Website Optimization Services in Pune
RS 1000 per/month Only
---
Our Website Optimization services Package Includes
Minifying code(CSS, JS, HTML)
Optimizing Images
Optimizing Plugins
Page Optimization
Code tweaks